REGISTER TODAY TO BEGIN GETTING RESULTS WITH PERSONAL AGILITY!
Timings friendly to the Americas, Europe and Africa
Join Peter Stevens, the creator of The Personal Agility System™ as he guides you through a 4- week program to apply Agility outside of just work to do more of what matters in your life.
What do you want to achieve? We'll help you get there and work steadily toward it in the next 4 weeks.Discover how The Personal Agility System™ can help you get organized, focus on more of what matters, and overall reduce your stress in getting things done.

Regular Price: CHF 1'295 + VAT,
Introductory Price CHF 445 exkl. 7.7% VAT
International Customers, VAT does not apply, Country specific discounts are available. Contact us for details.
Course Program:

Start Time: Tuesdays, 8am Eastern, 13:00 UK, 14:00 CET First class starts 30 minutes earlier.

This workshop consists of 4 online sessions of 2 hours each, spread over 4 weeks. During this time, you will learn:

Have Impact and Find Balance

Understand The Personal Agility System and the challenge of getting things done
Deliver on Your Commitments: Get things done with the PAS Priorities Map
Find balance: Figure out what really matters to you using the PAS Breadcrumb Trail
Achieve long-term goals with the PAS Forces Map
Develop Leadership Skills

How to build working relationships with managers and stakeholders
Solve problems together through coaching and powerful questions
Create alignment and trust using the PAS Stakeholder Canvas.
Stay on course with the PAS Alignment Compass
During this class, you will create and use the tools of The Personal Agility System to figure out what really matters in your context and spend more of your time doing things that matter to you. And you qualify to become a Personal Agility Recognized Practitioner.

How to Become a Personal Agility Recognized Practitioner
After completing this workshop, you can qualify to become a Personal Agility Recognized Practitioner (PARP). The key requirements for becoming a PARP are: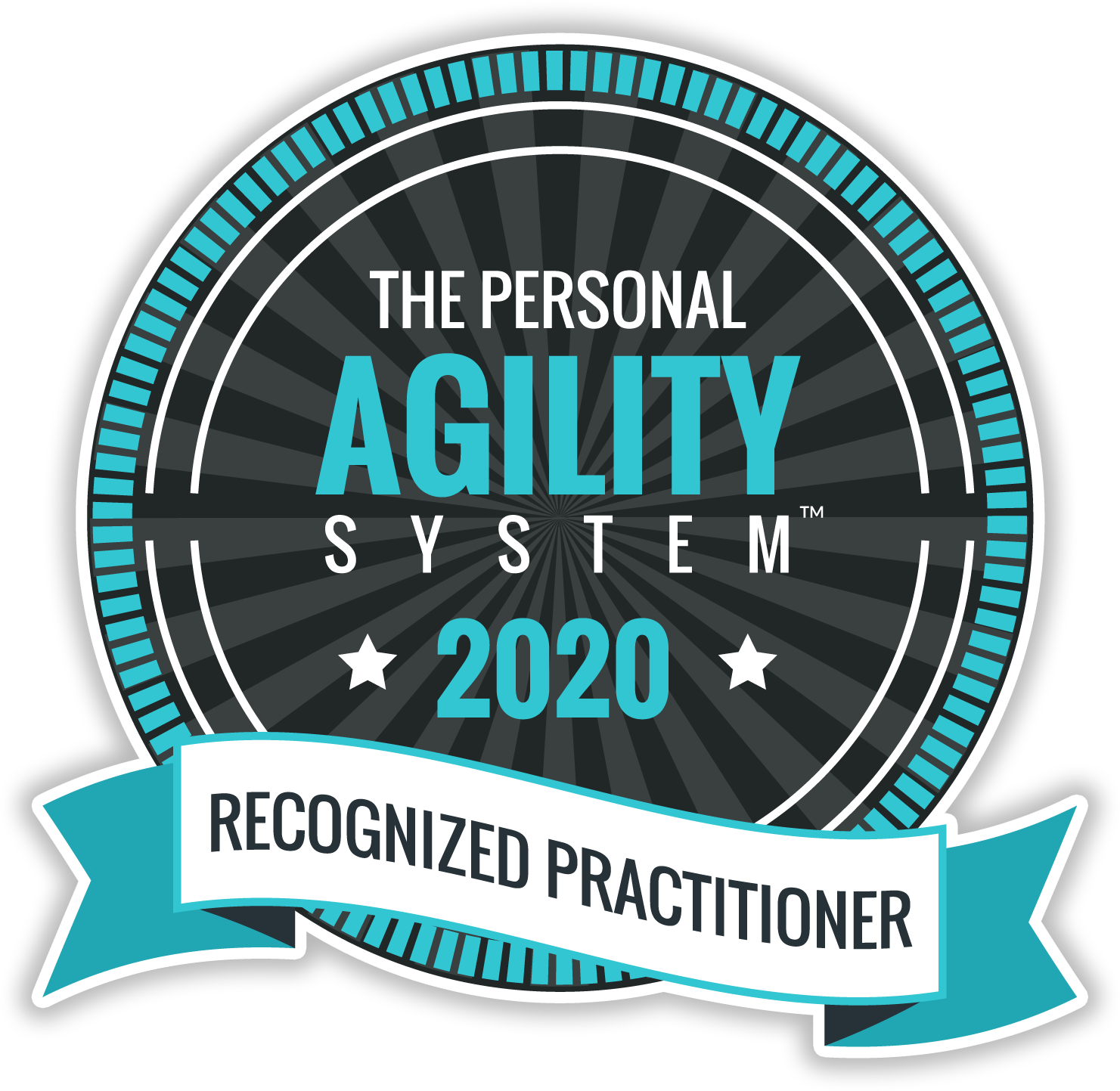 Completing this class
Using Personal Agility for at least 1 month to manage your life or work
Have a complete profile at PersonalAgilityInstitute.org
Be recommended by your trainer
Submit your application
Normally a coaching call is required, but since you are working with a PART Personal Agility Recognized Trainer, this requirement is waived. The certification fee is included in the cost of this class, so the payment is handled by the trainer.
As a PARP, you will receive a certificate of achievement and badge for your resume, LinkedIn profile or homepage.