Janani Liyanage is an enterprise agile coach who is passionate about helping people embrace the agile mindset. "I want to support people on the road to their success." Janani is married with an 8-year-old son and lives in Colombo, Sri Lanka. When she started with the Personal Agility System, she was working toward her certifications as a Scrum Trainer and Enterprise Coach. She wanted to connect her passion more with her profession. How could she feel that she is living her purpose every day?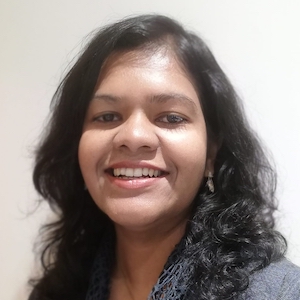 Challenge
"As a person, I wanted to lead the life of a coach, not just do coaching. I wanted to know which opportunities would help me realize my purpose. I was doing too many things. It looked like many things were helping me achieve my purpose, but I wasn't actually making any progress. I needed to do some filtering to focus on what really mattered."
Desired Outcome
"I wanted to be my profession. To me, living the life of a coach means I want to lead an agile life. I want to share my inspiration with more and more people. An agile life for me means I want to do things that are meaningful and not always have to say, 'I am too busy'. We are living in uncertain and chaotic times. I want to be able to stay calm and evaluate what really matters so I can do the right thing. I want to be open to new ideas and new opportunities. I want to get away from being perpetually busy."
Result
"Initially, I was not able to accept that there was a problem. I would make excuses for why I wasn't changing."
"The first thing I achieved was awareness and acceptance. I became able to take accountability for my actions. I had to do some tough negotiations with various people in my life, like my family and my employer. It became much easier to have these crucial conversations."
"Before, I was plagued by self-doubt and "inner chatter" that interfered with what I really wanted to achieve. Now I am able to act. I'm not sure if I can ever say that I have achieved an agile life, but I feel I am well on the path."
Path to Success
Janani used the Celebrate and Choose Event, the PAS Priorities Map and Breadcrumb Trail, and the PAS Stakeholder Canvas.
"The Personal Agility System helped me build awareness and acceptance of myself. I could stop making excuses, face the challenges, and take action on the things that matter to me. Now it helps me to take the steps continuously. The next step is, I want to feel more accountable. The visualization of the PAS Priorities Map with the color codes helps me. Before, I needed someone else to appreciate my efforts. Now, with the Celebrate and Choose event, I realize it is more important to explain things to myself than to others. I can appreciate myself for the things that I did and have accountability for the things that I didn't."