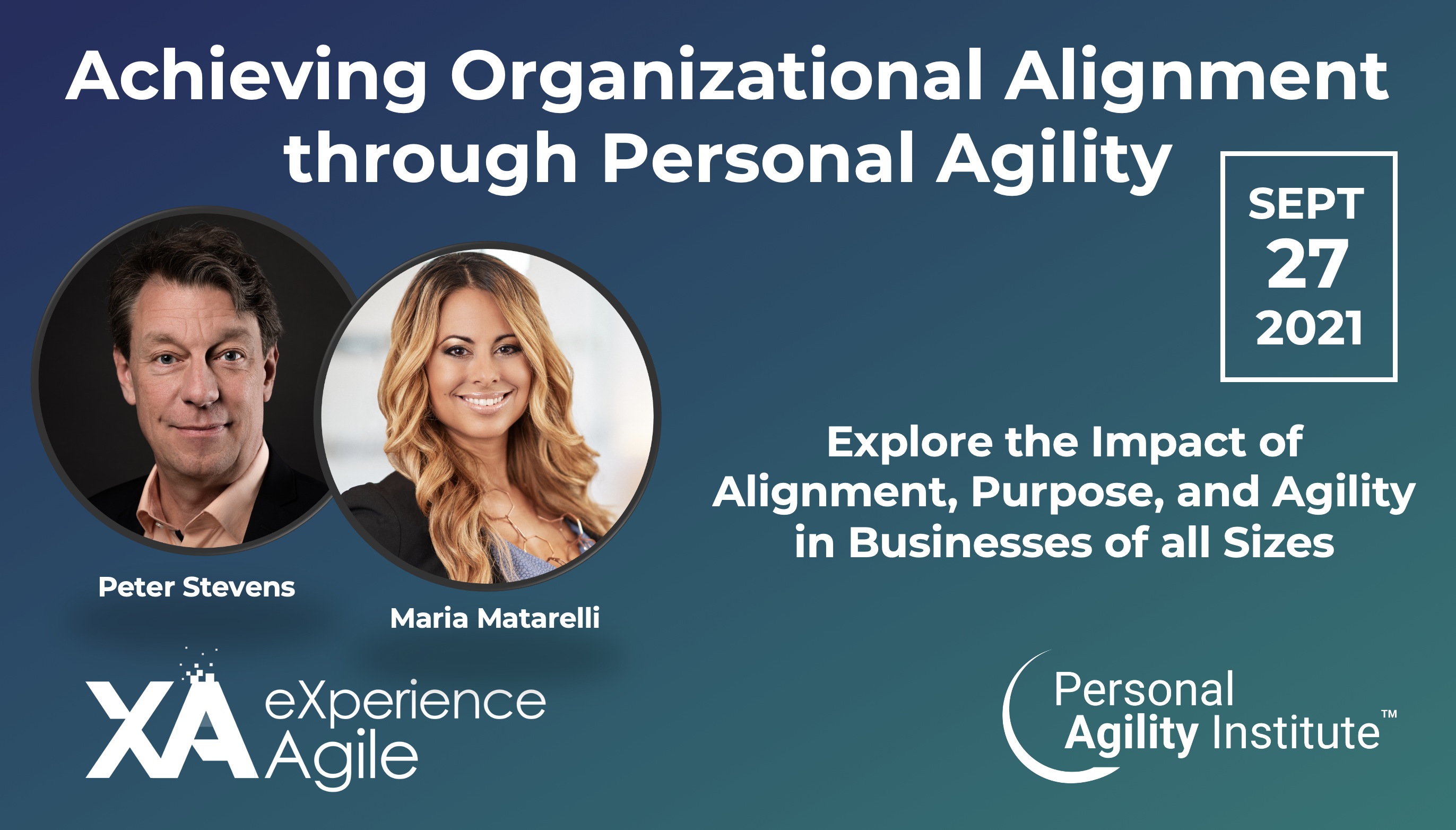 Join the Personal Agility Institute founders, Peter Stevens and Maria Matarelli, to explore the impact of alignment, purpose, and agility in business units of all sizes at the eXperience Agile global event on September 27th.
Executive practitioners of the Personal Agility System will share their experience achieving profitability goals, company turn-arounds and work-life balance for themselves and their organizations. Speakers include Walter Stulzer, Executive Director at Futureworks, a creative consultancy based in Zurich, Switzerland; Nayomi Handunnetti, Executive Director, Handun Villas & Restaurants in Colombo, Sri Lanka; and Ben Sever, CEO of eRemede, a fast growing med tech company in Tampa Bay, Florida, USA. 
Learn how applying Personal Agility as a leadership and coaching based framework can provide the foundation for the people in your organization to reach a state of higher performance.
After each executive shares their case, you can join the break-out rooms for a question and answer session with the executive of your choice to find inspiration, wisdom, and insights to accelerate your company's own agile journey.
Join us → https://www.experienceagile.org