The Personal Agility System helps people and organizations identify What Really Matters while providing a simple system to aid in achieving these goals. In addition to helping individuals and organizations gain clarity on What Really Matters, we go one step further to help people identify and create alignment. This could be alignment with the people in your life or in a work context, alignment with stakeholders and other teams throughout an organization.
Stakeholder alignment is important for any company using Agile. Having a clear vision for the teams to support clear initiatives that create a positive return on investment (ROI) for the organization.
We recognized early on how important it is to ensure that we create alignment with the people around us and alignment with the initiatives in an organization and we have created a tool at the Personal Agility Institute to help with just that.
Introducing the Stakeholder Interview Canvas. We have discovered this canvas can be a powerful tool when talking to stakeholders to uncover what is most important to them. The first column has questions related to "Who", the second column has questions related to "Why", and the third column has questions related to the "Desired Outcome".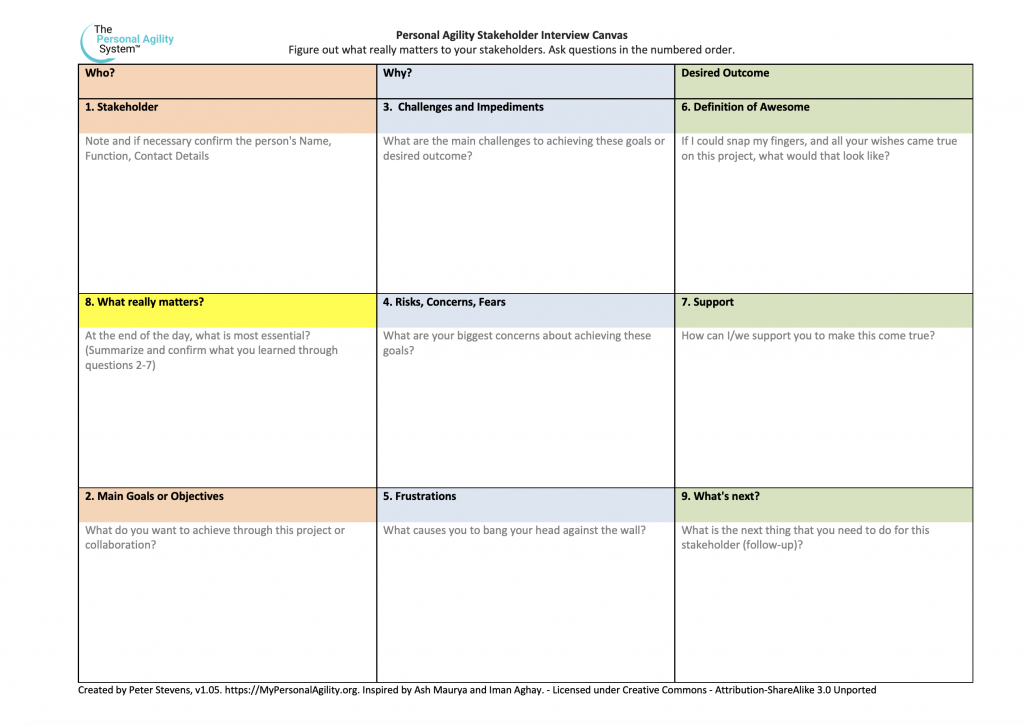 A powerful question at the core of Personal Agility, is "What Really Matters?" though we don't immediately jump in to asking that question. We recommend going in the numerical order and jumping around the canvas. This encourages you to flow with the conversation and you can jump in and out of different questions as you go.
Begin with the first column with the questions related to "Who". This is where we ask questions about the main goals or objectives.
Next, we go to the middle column and ask the questions related to "Why". Here, we explore the challenges and impediments along with risks, concerns, fears, and frustrations.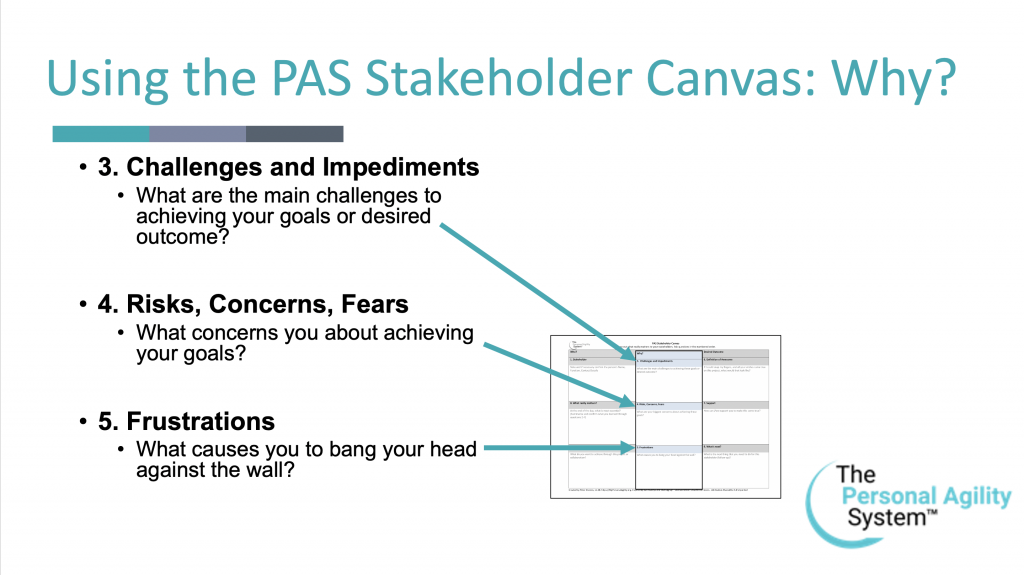 As we approach the third column, we want to focus on the desired outcomes. This is where we ask about their definition of awesome and how we can support them in creating that outcome.
Next, we loop back around to summarize what really matters to the other person. You can summarize the top 3 areas of focus that emerged from the conversation or you may want to ask if they can clarify what the top 3 areas of importance are and identify any follow up steps.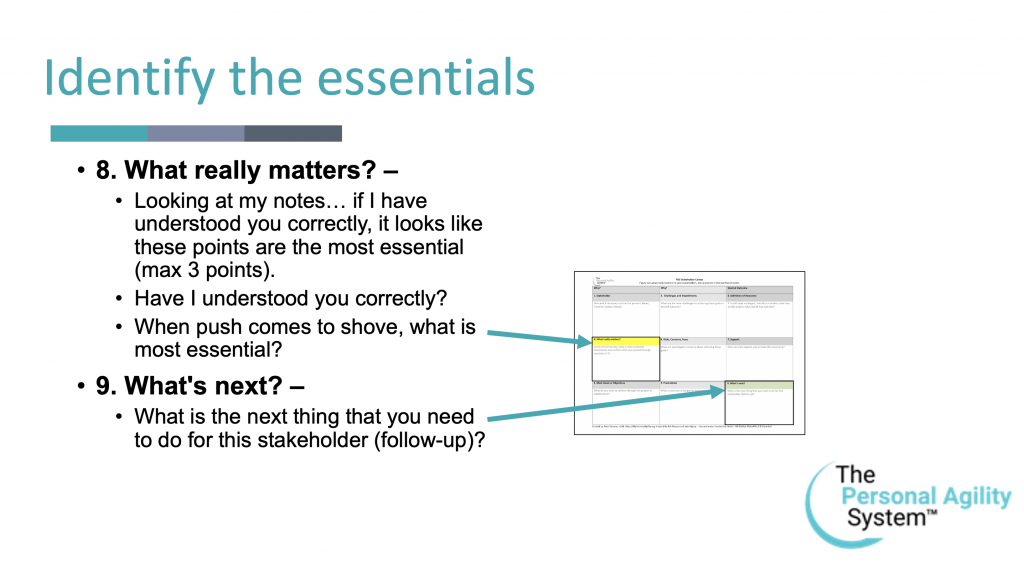 Give it a try! Download a free copy of the Personal Agility Stakeholder Interview Canvas under the "Free Tools" section of the website here: https://personalagilityinstitute.org/freetools
We would love to hear how this tool works for you. Please give it a try and reach out to Maria (at) PersonalAgilityInstitute (dot) org to share your experience on how it helped!