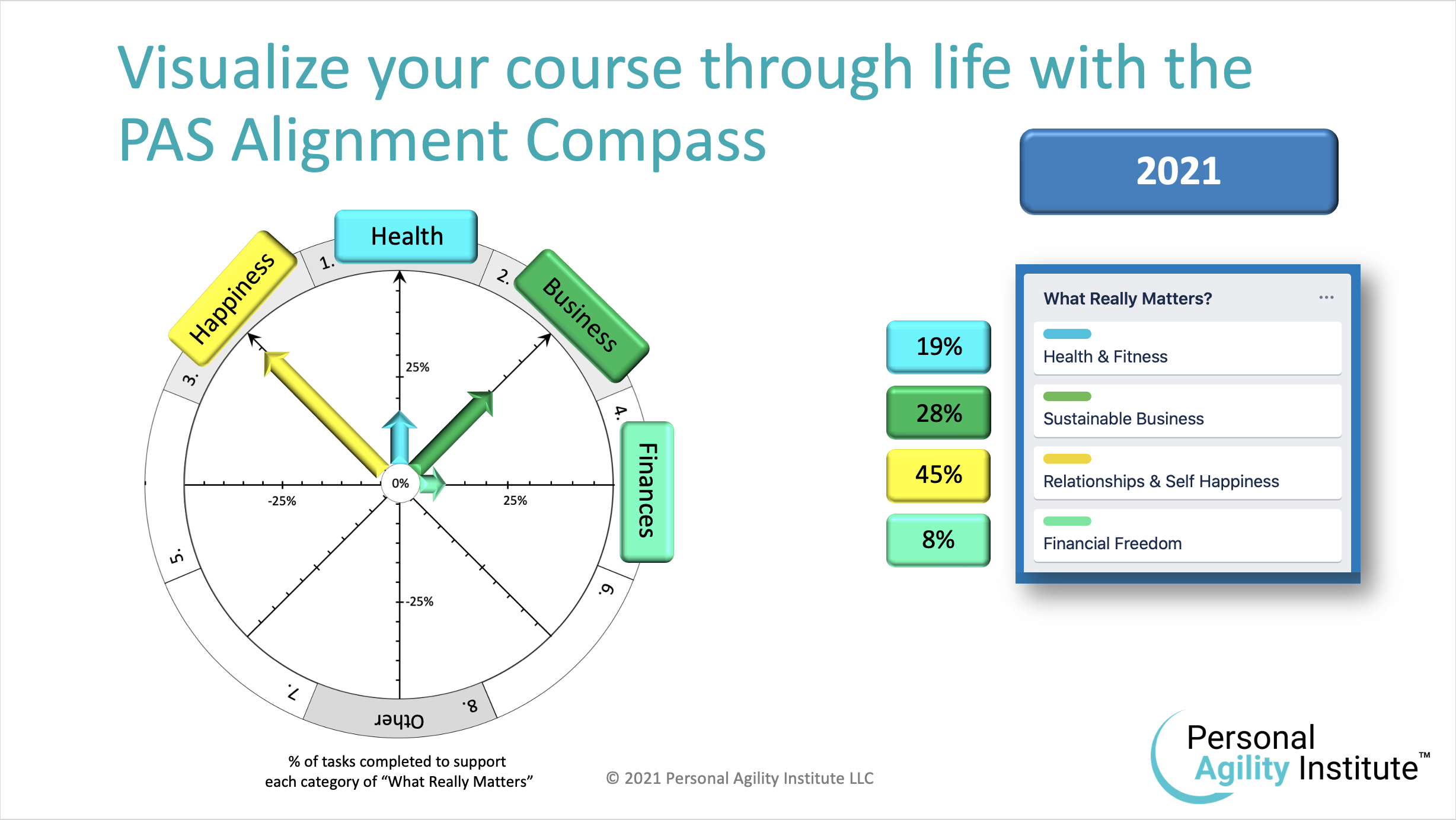 Knowing "What Really Matters" in your life is the first step to designing the life you want that is full of satisfaction, joy, and fulfillment. Knowing "What Really Matters" in your business can create a powerful level of focus to help you create greater results. It's easy to get swept away with the busy world we live in now with social media distractions, texts, emails, and other notifications going off all day on our phone. It can also be easy to slip into being supportive of the people around you without taking the time to really focus on what is important to you – the things you find fulfilling and the results you want to create.
If you never step back to think about what matters, you may be wandering aimlessly in a repetitive cycle from week to week and not feel like you're getting ahead. Even if you do know "What Really Matters" – are you taking the active steps forward that will help you  achieve these goals and make the results you say you want a reality?
Enter the Personal Agility System Alignment Compass. A powerful visual tool for helping you reflect on where you've been spending your time to see if your behaviors, actions, and patterns are in alignment with the things you say are important. While your Priorities Map will help you see what you've achieved, the Alignment Compass provides an additional layer of insights, a holistic visualization of where you spend your focus.
You can see if you are in balance or if your attention has been pulled in different directions. This holistic view of how your actions have aligned with what you say matters can provide valuable insights and an opportunity to reflect while celebrating what you have achieved and providing the opportunity to choose differently if you want to create different results moving forward.
If you would like to learn more about the Personal Agility System and the Alignment Compass, join one of our upcoming events or training courses and unlock a level of higher performance: https://personalagilityinstitute.org/events